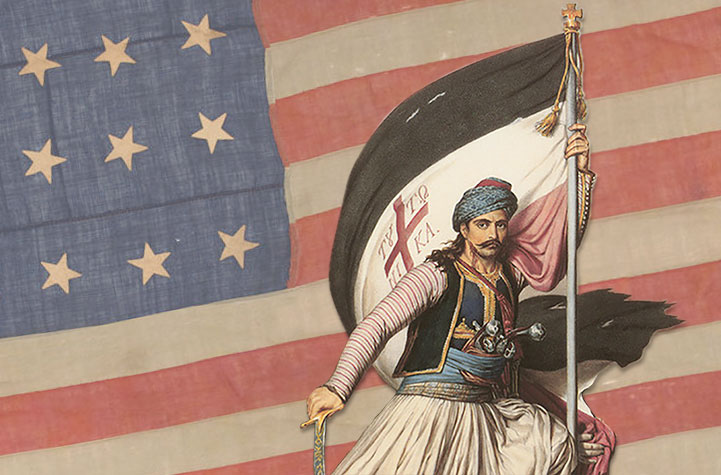 The Greek Revolution (1821-1829) Through American Eyes
A Bicentennial Traveling and Online Exhibition
March 30-October 15, 2021
Maliotis Cultural Center, Brookline, MA
Fall 2021
Stockton University, Galloway, NJ
The Greek Revolution Through American Eyes exhibition commemorates the 200th anniversary of the start of the Greek War of Independence in 1821. It also allows viewers to consider the formation of U.S. identity in the first fifty years of the nation's existence, as foreign policy was taking shape and slavery was leading the country to its own war.
Inauguration held via Live Stream
March 30th, 11:00 AM – 12:30 PM
His Eminence Archbishop Elpidophoros of America 
Physical Exhibition
The physical exhibit is made up of 22 information panel displays with images based on the scholarly essays, selected and created by the curatorial team. The physical exhibit will tour beginning in summer 2021, and be presented in universities and community centers throughout the United States, including in Boston, New York, New Jersey, and Philadelphia. A Greek version will be created in collaboration with the Museum of the Macedonian Struggle, and the Laboratory of Narrative Research at the School of English of Aristotle University of Thessaloniki, and will be displayed in fall 2021 at the Museum in Thessaloniki and other locations in Greece. An abridged version of the exhibit is currently on display at St. Photios Greek Orthodox National Shrine in St. Augustine, Florida for the coming Bicentennial year.
Online Exhibition
The digital exhibit offers in-depth content including images and essays by sixteen contributing scholars from the US and Greece elucidating topics associated with each theme.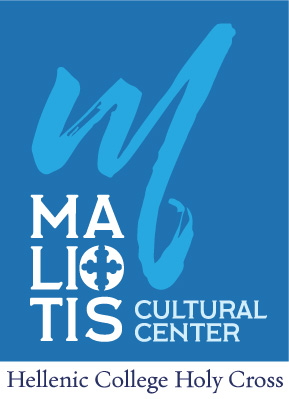 Host An Exhibition
Organizations and institutions interested in hosting the exhibit beginning in summer 2021 may contact the organizers at info@greekrevolution.org.