The physical exhibition is available for purchase. If interested in purchasing the exhibit for your institution or community organization, choose one of the options below and contact us.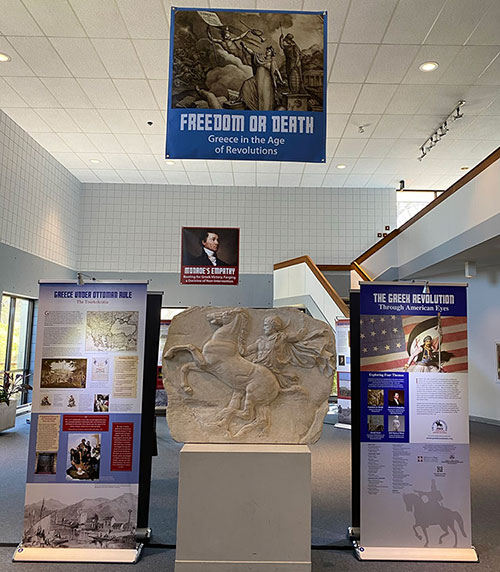 Complete Exhibition Package
Full Set of 22 Panels, 4 Theme Banners and 1 Title Banner
Price $7,000
Full Exhibition
Full Set of 22 Panels, One Title Banner
Price $6,000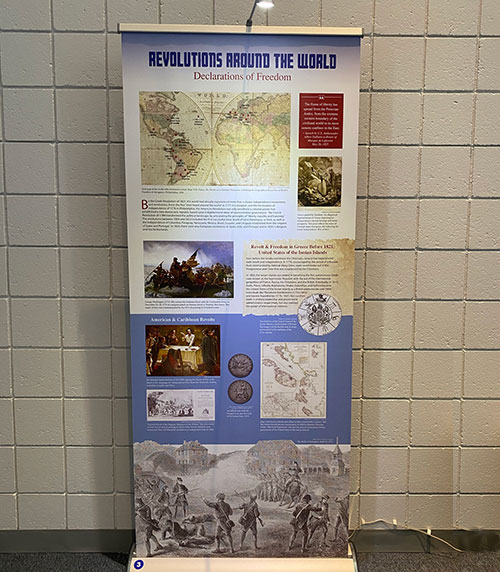 Abridged Exhibition
14-Panel Set, One Title Banner
Price $5,000
Description of Panels and Banners
Exhibition panels are retractable, printed on uv fabric with a graphic viewable area of 33 x 77″. Each comes with a LED light that clips to the top. The Title Banner is sized at 4 x 6 ft with four grommet mounts on each corner of the banners. Theme Banners are 4 x 4 ft, vinyl, and printed on both sides.
Host an Exhibition
Organizations and institutions interested in hosting the exhibit may contact the organizers at info@greekrevolution.org.