Washingtonia
An American Refugee Camp in Revolutionary Greece
In 1829, as a 28-year-old physician, Samuel Gridley Howe established the first American refugee colony on the Isthmus of Greece to house internally displaced victims of the Greek War of Independence. One of the dozen such refugee settlements across Greece, Howe had tremendous hopes for the colony given its profitable location in the middle of the Isthmus. Given the colony's rapid growth and success by mid-June of 1829, Howe selected the propitious name "Washingtonia" (or alternately "Columbia") in the hopes of a future capital city.
(Public domain via Wikimedia Commons)
Howe's letters and diary show that the building of the colony demanded incessant burdensome toil. At first Howe paid two dozen colonists seven cents a day to carry out the grueling manual labor of building houses and common buildings and cultivating the land. The colonists and Corinthian inhabitants worked rapidly to reclaim abandoned houses, cultivate cotton and kalamboki (American corn), repair the former country residence of the Ottoman Bey into the master house of the colony, refurbish the harbor at Kenchreai, and plan a hospital that would have as many as fifty beds. They also constructed a small school that could serve 25 students delivering an education modeled on progressive educational principles of the Lancasterian system. They established a back-to-the earth farming pedagogy, and the arts-and-crafts as a tool for self-sufficiency. The settlement existed still when Howe visited again in 1844 and the villagers gave him a rousing welcome, like a hero returning home. The subsequent history of the colony is not entirely clear, partly owing to the lack of archeological evidence.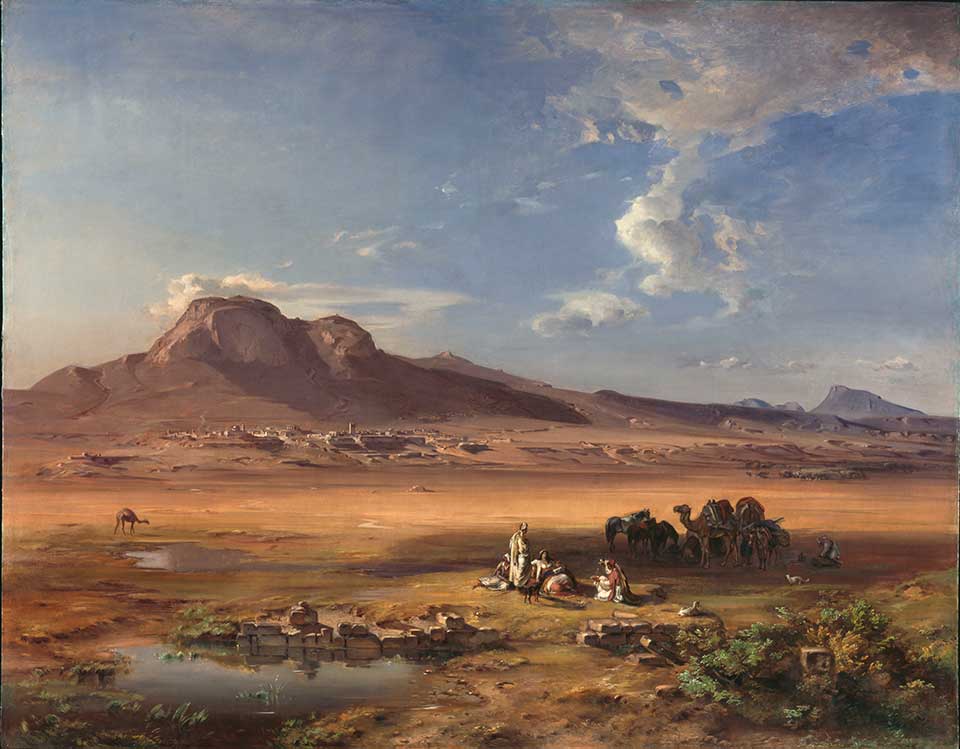 (Karl Rottmann, Corinth-Acrocorinth, 1847. Munich, Bayerische Staatsgemäldesammlungen)
(Public domain via Wikimedia Commons)
The Government granted ten thousand stremmata of land to be free from taxes for five years: but they could not give much practical help. I was obliged to do everything, and had only the supplies sent out by the American committees to aid me. The colonists, however, cooperated, and everything went finely. We got cattle and tools, ploughed and prepared the earth, got up a school-house and a church.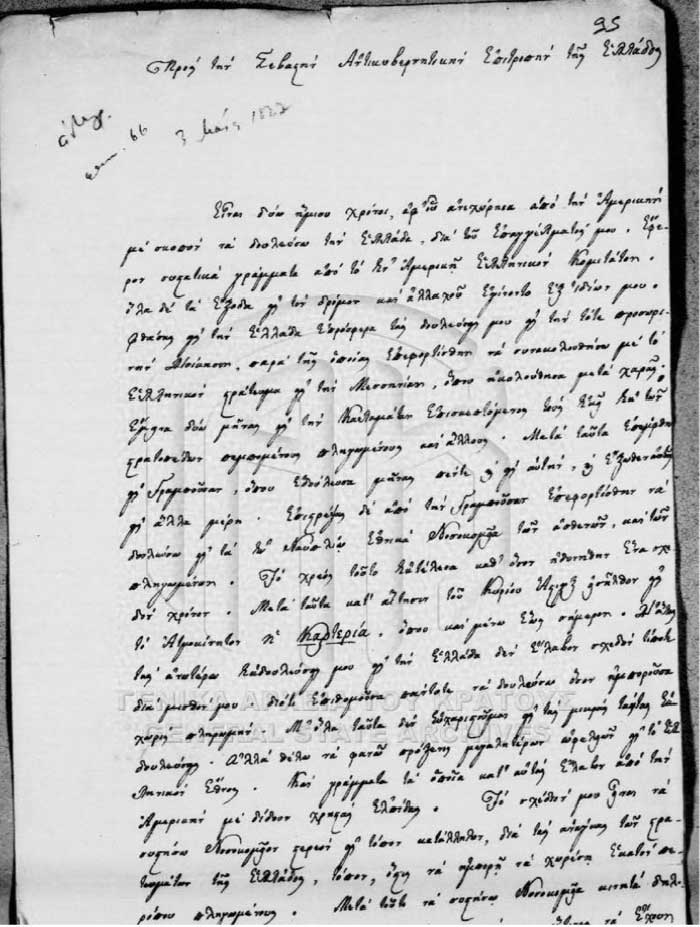 (Courtesy of General Archives of the State, Greece)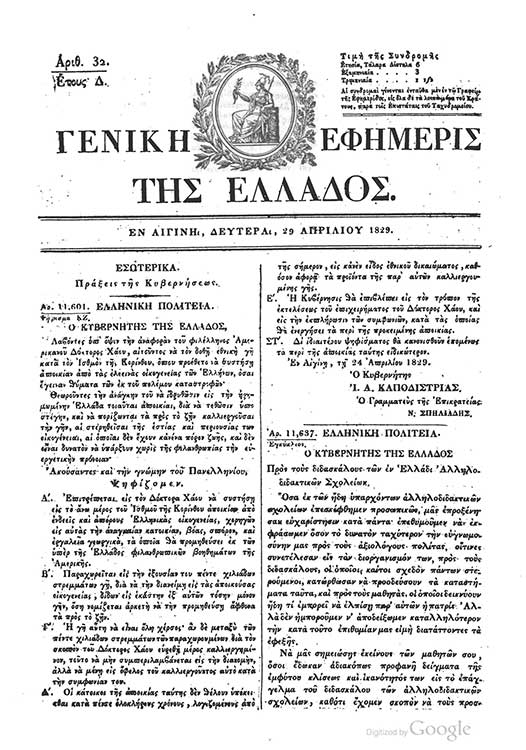 (Courtesy of General Archives of the State, Greece)
I… obtained a large tract of land upon the Isthmus of Corinth, where I founded a colony of exiles. We put up cottages, procured seed, cattle, and tools, and the foundations of a flourishing village were laid.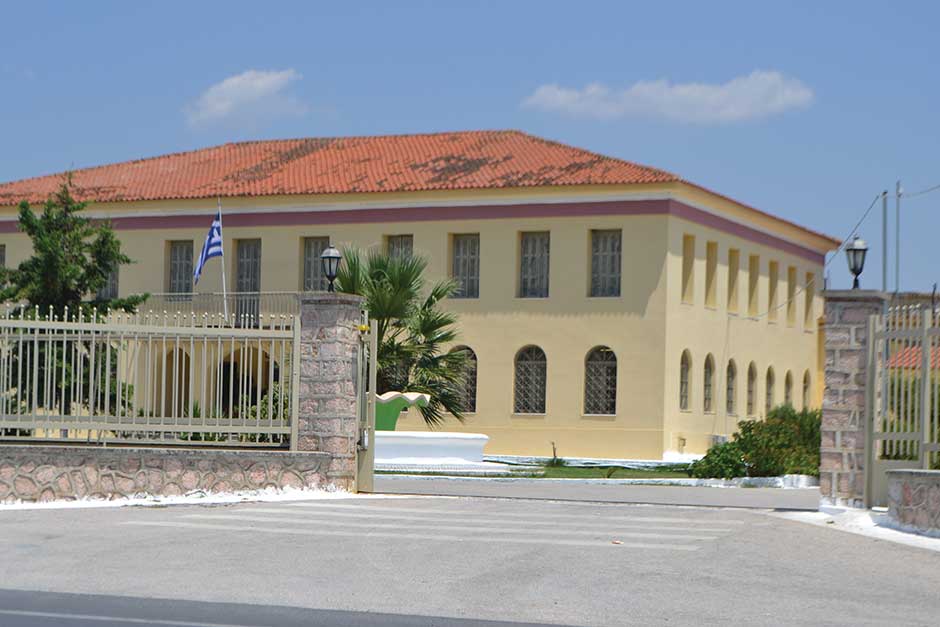 (Photo courtesy of Kostis Kourelis & David Pettigrew)
Washingtonia illustrates the centrality of temporary refugee camps as a permanent feature of the Greek national landscape in the last two centuries: 2,089 refugee settlements built in 1922–27 after the Great Catastrophe, 1,200,000 people displaced in 1940–44 during World War II, and 60,000 refugees housed in 50 refugee camps in the crisis of 2016–18.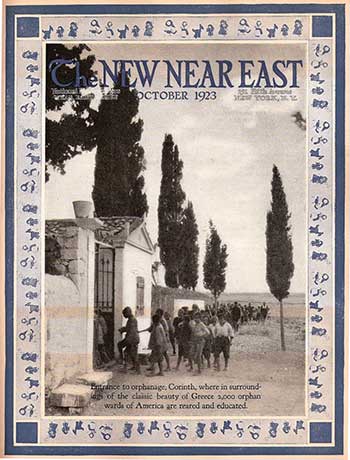 (Courtesy of Near East Foundation)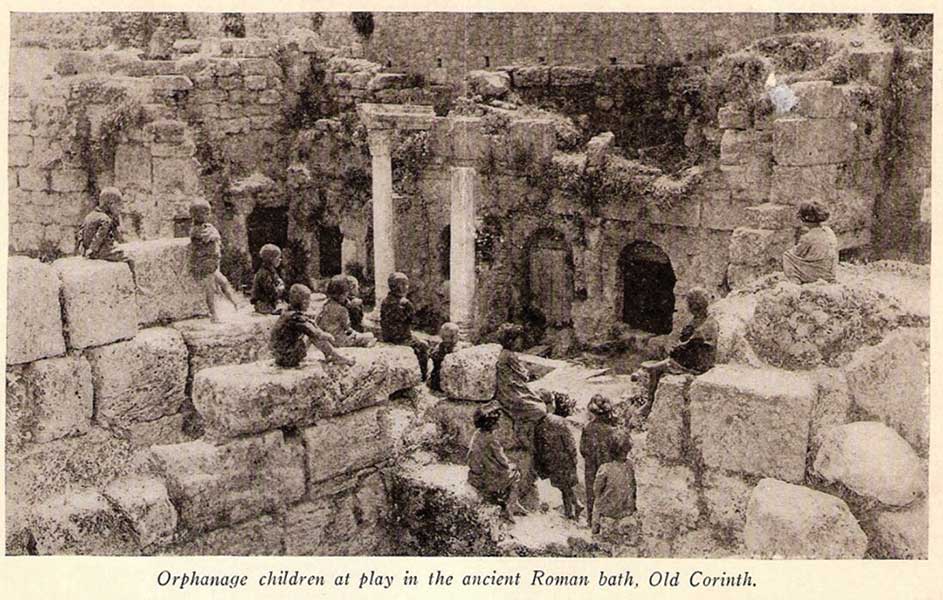 (Courtesy of Near East Foundation)
(Aikaterini Laskarides Foundation)