The Greek Frigate Affair
"A Lamentable Abuse"
By 1826, the provisional Greek government sought to purchase two major frigates (warships) from United States companies to bolster their naval fleet to fight the Ottomans. Greek deputies Ioannis Orlandos and Andreas Luriottis approached the representatives of the two mercantile companies, LeRoy, Bayard & Co. and G. G. & S. Howland, and negotiated the agreement. They agreed to pay the projected cost of $250,000 for each ship with British loans. However, throughout the building process, the arbitrators, Jonas Platt, Henry C. De Rham, and Abraham Ogden fraudulently added fees and illegally overpriced the frigates which were built in New York in 1826.
In the end, the frigate Hope, was sold to the Greek government for $775,000. It was renamed the Hellas, and became the flagship of the Greek navy. The Hellas fought in many battles until she was burned and sunk on July 27, 1831. The second frigate, the Liberator, was intended to be sold to the Greek navy for $449,606.41. However, the Greek government could not afford it. She was instead sold to the U.S. Navy for $233, 570.97 and renamed the USS Hudson. Her first cruise began in 1828 and she was in service until 1844.
The entire episode became a major scandal. Henry D. Sedgwick, one of the lawyers for the Greek deputies, argued about the illegality and immorality of overpricing the frigates and rallied the Americans to conscience. There was immense outrage from the American people and among politicians, such as James Madison, who deeply supported the Greek cause. In a letter to the Marquis de Lafayette, Madison with great embarrassment bemoaned the major corruption on the U.S. side and the damage done to Greece by the affair. While the Greeks did not receive the ship they requested, they did benefit from the renewed public sympathy to their cause.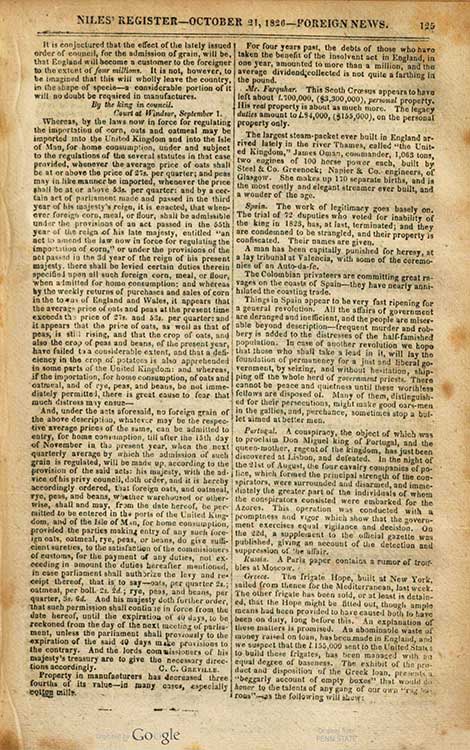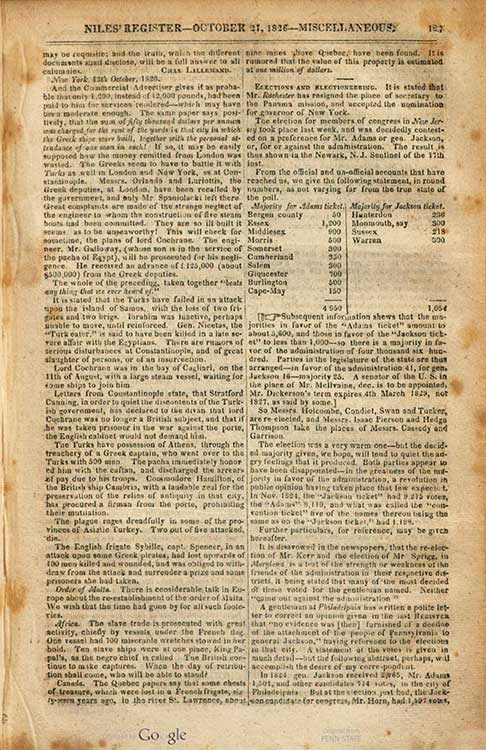 (Public domain via Hathi Trust)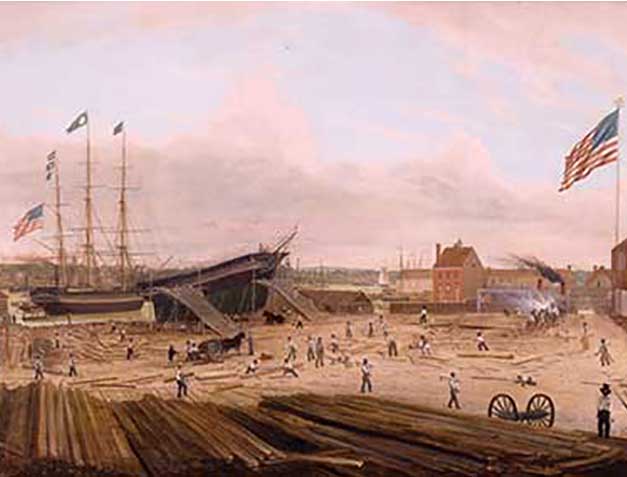 (Public domain via Wikimedia Commons)
Another mortifying topic is the Greek equipment at New York. It appears the ample fund for two frigates at an early day, has procured but one which has but recently sailed.
(Courtesy of the National Gallery, Athens; Stavros Psiroukis)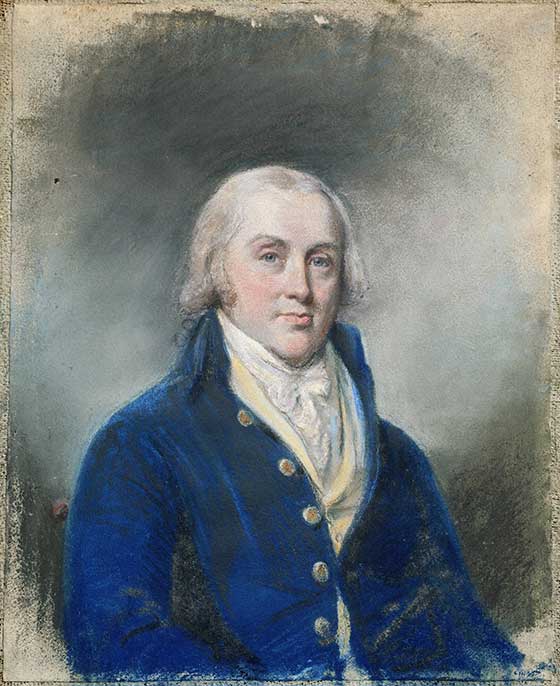 (Public domain via Library of Congress)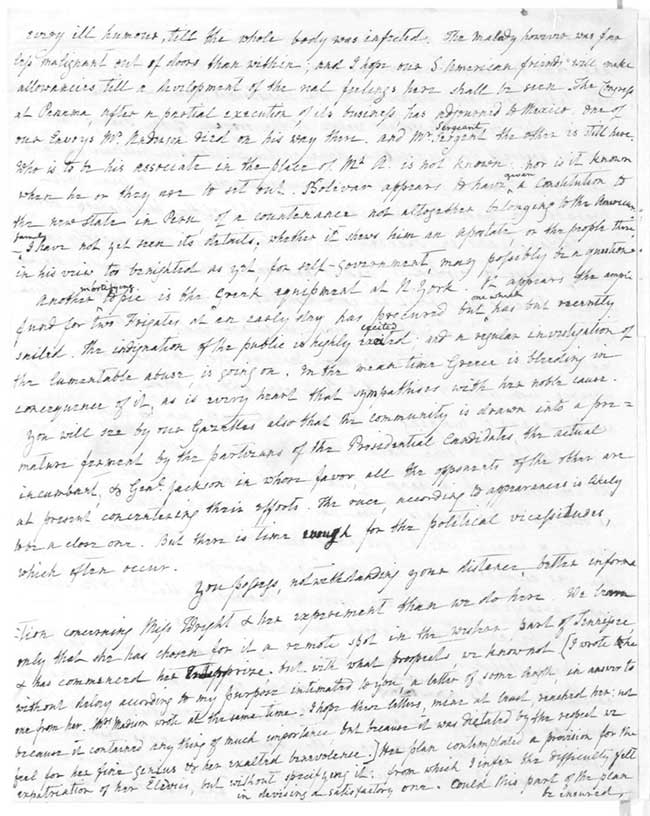 (Public domain via Library of Congress)
A sum of money was sent to the United States to build two frigates for the Greeks. Owing to the mismanagement of the agents, one of the ships was sold to the United States government (in other words pledged) to enable the other frigate to sail.
~ The New York Enquirer, October 12, 1826, The Greek Cause
(Public domain via Wikimedia Commons)
The indignation of the public is highly excited; and a regular investigation of the lamentable abuse, is going on. In the mean-time Greece is bleeding in consequence of it, as is every heart that sympathizes with her noble cause.
(Public domain via Wikimedia Commons)
(Public domain via Naval History and Heritage Command)